Reel King Mega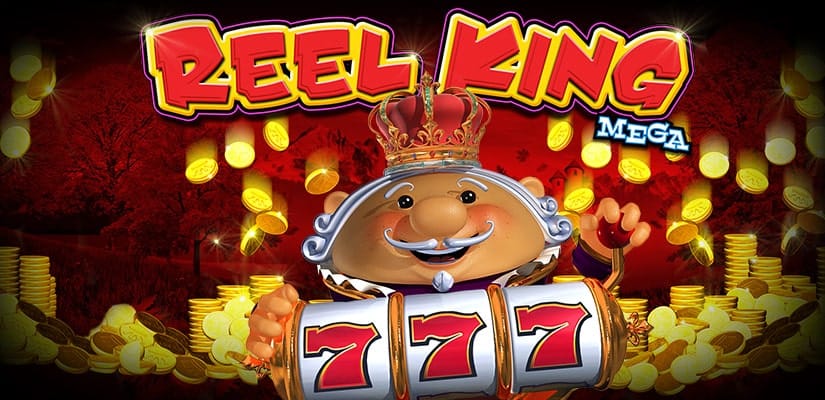 Reel King is one of the better known brands in the world of slots games, and a lot of people credit it with being one of the best online slots brands going. For that reason, we are excited to be able to play Reel King Mega, developed by Red Tiger Gaming.
The design is very similar to the original so Red Tiger Gaming have not strayed too far in this respect, simply added a couple of bonus features and changed some of the mechanics.
If anything, as much as we love the original, we could have done with a few more updates and maybe a bit of modernising of the graphics as Reel King Mega feels a little bit dated among the slots at Slots Racer.
Besides that, it's still a lot of fun to play and you can play it among a collection of the best online slot game at the best slots site, Slots Racer.
Quicklinks: Cupid Slots | Beehive Bedlam | Thunderstruck Slot | Fiddle Dee Dough Slot | Madame Destiny Spins | Lost Island Slot | Chilli Heat | Gonzos Quest | Live Roulette

Red Tiger Gaming - the Developers of Reel King Mega Slots
Red Tiger Gaming are widely known as one of the best online slots graphics designers in the business, as the Bristol-based organisation, formed back in 2014, have perfected the art of making top deposit using phone bill slots that look beautiful most of the time.
Despite often creating slots that have slightly disappointing RTPS, the Bristol team know how to make an exciting slot. The team themselves contain some of the best online slots developers individually, so there is a wealth of knowledge available there. These guys really know their stuff, so let's have a look at some of their best slots:
Totem Lightning Power Reels
Multiplier Riches
The Equalizer
Reel King Mega
You can play all of the best slots from Red Tiger Gaming at Slots Racer right now.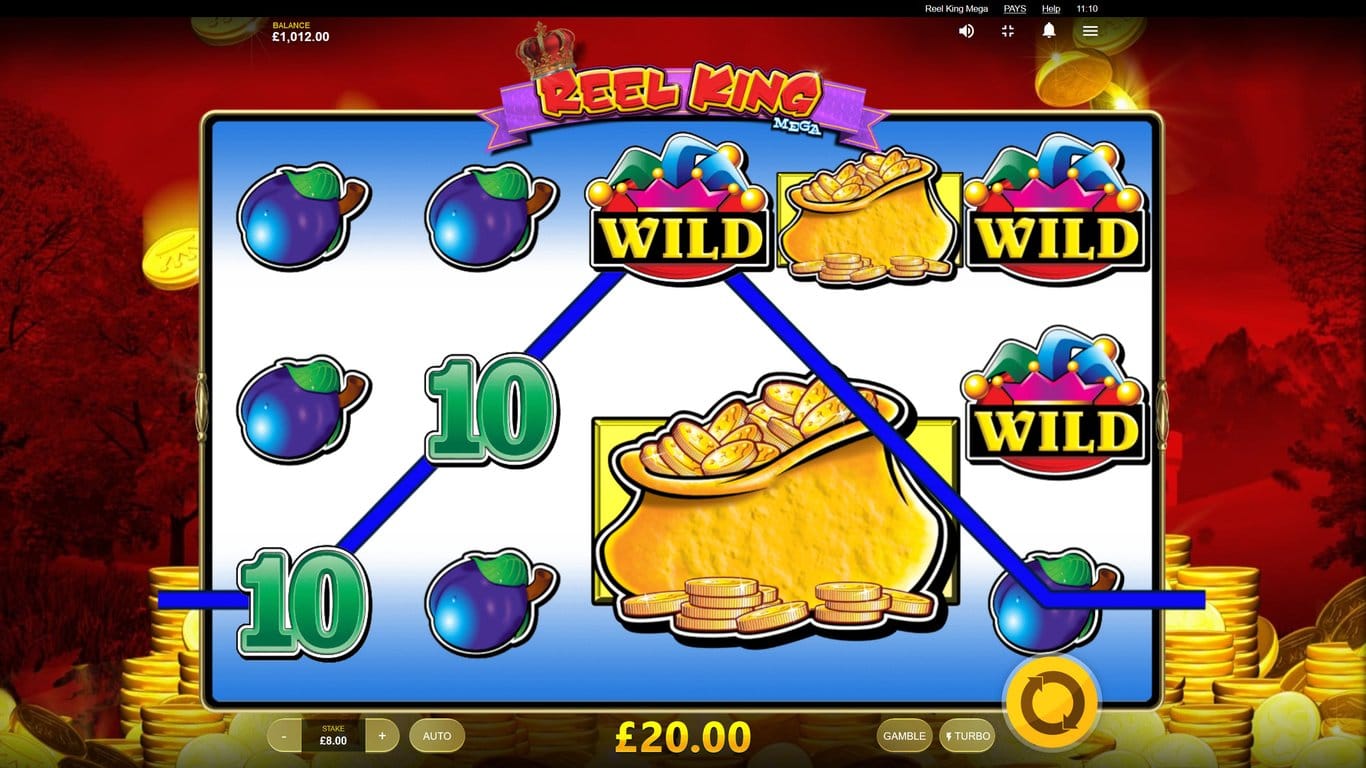 Reel King Mega Gameplay
The original Reel King, developed by Barcrest (the same guys responsible for the likes of Rainbow Riches), was a bit of a classic. Widely accredited as one of the best slots going, it was always going to be a big task for Red Tiger Gaming to maintain that level of excellence with their sequel, Reel King Mega.
There are a few similarities, such as the graphics and the overall gameplay, so if you have played the original then this will feel familiar. If you're hoping for tonnes of updates then be prepared for a little disappointment, as you're not going to find them with Reel King Mega.
As with the original, the best part of Reel King Mega is the bonus features.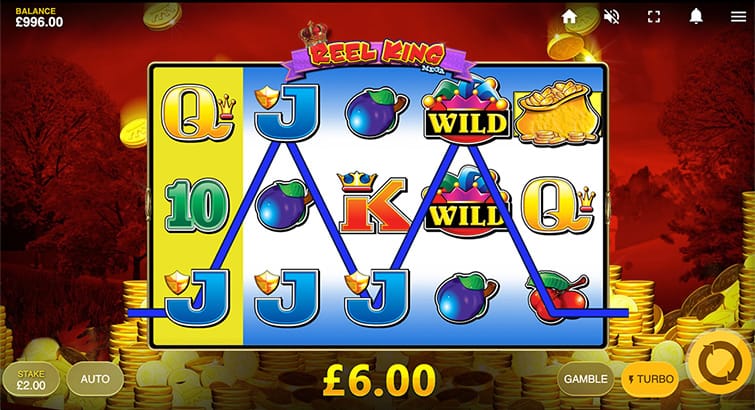 Bonus Features and Free Spins
The best of these features is the Reel King feature itself, which you can get your hands on by turning all five reels yellow. Doing this will give you a bunch of free spins that have loads of bonus symbols, and these can multiply your stake by a set amount, up to the value of 25x. You'll get to keep on spinning up until one of these bonus spins becomes a losing spin, so make sure that you try to keep your streak going as this is the best part of the game for making some cash.
In the original Reel King, unlocking the Reel King feature was achieved by landing three scatters in a row in the same way that you would conventionally earn free spins on a classic online slot, so if you are used to the original then remember this change.
Additionally to this, you can choose to gamble your winnings using the Gamble Wheel feature. This is literally a 50/50 as to whether you lose all of said win or double it.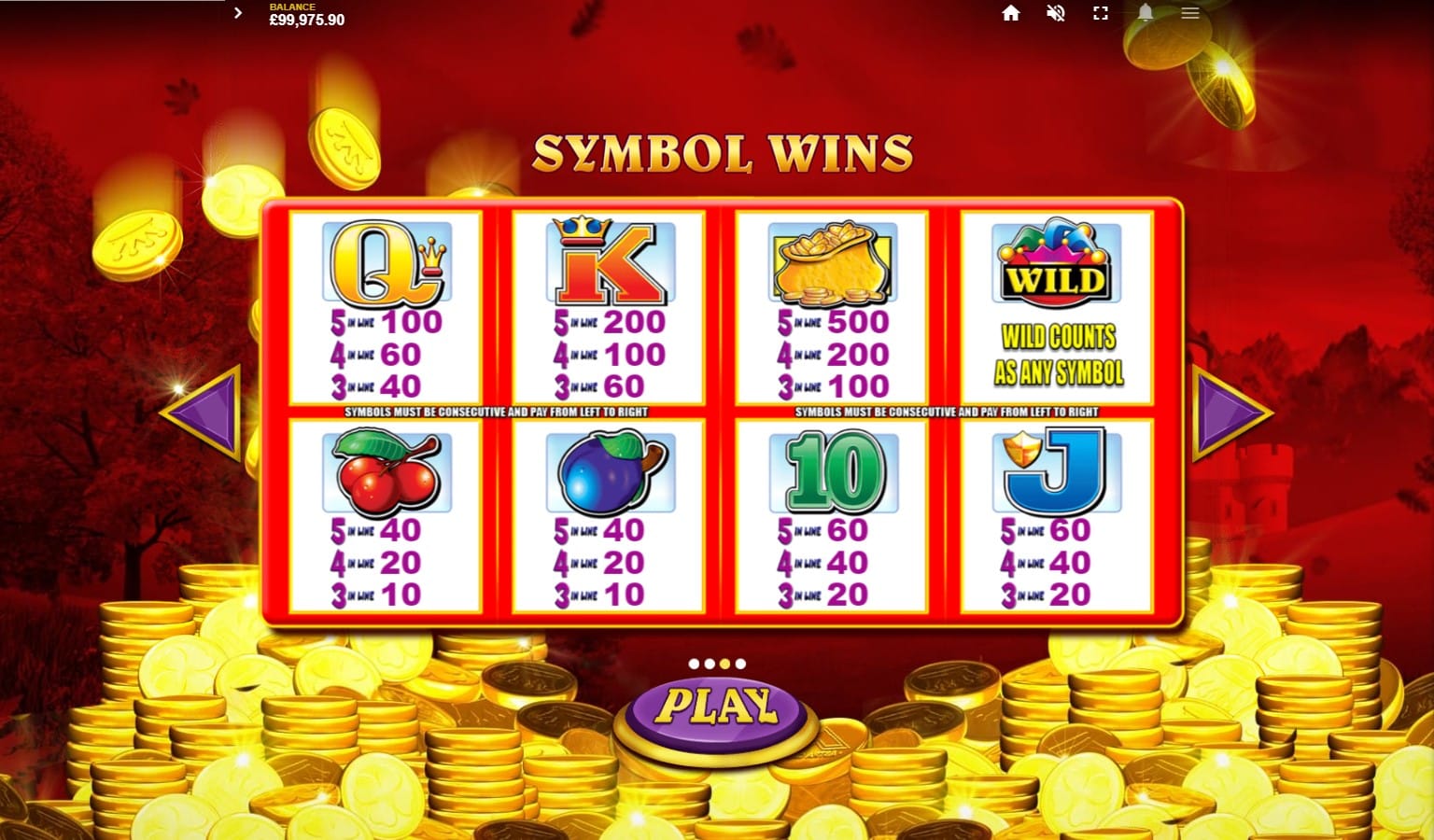 Last Thoughts on Reel King Mega Slot Game
It's low volatility, but the energy just is not made up elsewhere in Reel King Mega, which means that we would not call it one of the best online slots as we did with the original.
That being said, it's still worth a play if you did like the original and you can play it at the best slots site, Slots Racer along with other great slots like the Reel Heist slot.