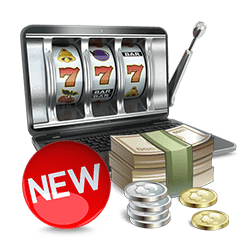 The gambling laws UK are very rigid when it comes to online gambling laws and playing at Slots Racer site, you will quickly realise how seriously we take the legal regulations. We want to help you to see gambling as a fun way to spend your free time but to do so in a safe and responsible manner that will not be of any harm to your mental, emotional, psychological or financial health. This will also be a way to protect your loved ones as well. This is why we have made sure that we maintain constant up to date protocol of the gambling laws so that we can help you to keep yourself safe as your gamble online on your favourite slot machine game on Racer Slots.

Licensing and Gambling Regulations
As a fully licensed online casino, we take gambling regulations extremely seriously as it is just as much our duty to help to protect our players as it up to them to protect themselves as they play. To help with this, we have also made sure that we meet the gambling regulations of the UKGC as well as the AGCC. We work as closely as we can with the gambling laws UK Gambling Commission so that we know that we are operating legally and in a safe way for our players at the same time as providing an impressive online casino where the best slots games can be found. Sites like Slots Racer have been created for the enjoyment and pleasure of the user and not for the purpose of being abused so the regulations from the UKGC and the AGCC helps us to maintain our high standards of gaming, gambling and service provision.
Why Are Online Gambling Laws There?
UK gambling laws exist so that both the player and the online casino are protected. The online casino wants to be able to provide the best service possible without being accused of creating addictive tendencies and the players do not want to get into any sort of financial crisis or to gain any sort of addiction to gambling themselves. Both parties are equally as responsible for making sure that online gambling laws are attained, though certain things, such as age verification, are regarded as a compulsory part of the gambling laws UK.
Online Gambling Laws and Addiction
Since the introduction of online gambling laws, the levels of addiction in gamers who play online casino games including the ever-popular online slots games has decreased significantly. This is because there are ways in which the online casino is able to help the player to prevent addiction from occurring without being seemingly too overbearing. Limits are a great way of helping players to remain in control, although it is still up to them how long they play for and with what quantity of money they use as their bankroll at the end of the day.
To help with this, online gambling laws introduced a limit method where after every half hour, a message flashes up on the screen of the online casino to tell players how long they have been playing for and asking if they wish to continue playing. This is helpful because time can run away with players when they are particularly enjoying a slots online game. Online casino, therefore, set up their own limits to help players set their own limitations on the time they played for or the amount of money they wanted to spend. There is also the option of banning yourself from being able to play in an online casino if you are worried about becoming addicted and want to break the routine before it becomes an addiction.
What Advice Should Players Take on Gambling Regulations UK?
The gambling regulations UK are in place for a reason. They are not there to stop your fun at pay by phone casinos, but are there to help to protect you, not just the casino online. Players should know that the time to play on online casino games in when they are in a positive and happy frame of mind, as playing in a negative and bad frame of mind can lead to negative behaviour, such as overspending, playing for too long and addiction in the long run. Addiction is nothing to be ashamed of but help should be sought as soon as possible from a professional. Limits for your bankroll and playing time are in place to help prevent you from gaining an addiction, but it is also up to you as the player to look out for yourself as you play as this is part of the responsible gambling regulations. Play here today!