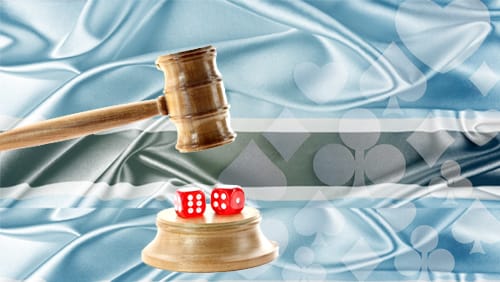 Online gambling regulations are, unsurprisingly, a really important part of the online casino industry. With the safety and fun of the UK's online gambling community at the heart of everything that online casino brands and regulators do, it is imperative that regulations are followed accordingly. In this article we will be looking at how gambling regulations vary offline and online and also, perhaps even more so, how they are just as water tight to make gambling as safe and fair as it can possibly be.
UK Gambling Laws are often being debated and fine-tuned to make sure they are the best they can possibly be and, in a climate where more people are having a flutter with slot machine games than ever before, gambling law is just as important as it has ever been. Online gambling can of course be a little harder to monitor than offline gambling in casinos and betting shops, as there are no members of staff on hand to I.D gamblers and more so, there are so any different online casino brands like Slots Racer all offering a competitive online gambling service. Therefore, there is plenty of work for the likes of the British Gambling Commission to do.

All forms of betting are legal in the UK
The UK is no longer a member of the European Union but even when the country was a member, it did not adhere to every part of the gambling law set out by the EU. The UK has a rich gambling history with slot games and more, and as such, finely tuned gambling laws that adhere to sports betting, casinos and online betting in general.
All forms of betting are legal in the UK, providing they are regulated by the respected bodies. As long as players are over the age of 18, they are able to gamble in the UK.
UK Gambling Laws Online versus Offline
One key different between online and offline gambling laws is the fact that to have a flutter online, you must not only be over the age of 18, but you also be able to provide a UK residency address. This is to ensure that you are a UK resident and therefore adhering to the UK Gambling Law. The gambling commission has done well to monitor the huge range of online casinos out there, with the sign up processes being water tight in terms of catching out players who lie about their details.
Online gambling regulations
Online gambling laws also tend to be different to offline gambling laws when it comes to the more technical aspect of the industry. Information on the legitimacy of software and Random Number Generators come into question here where certain aspects of information and stats about online slots for example, must be displayed for users.
Return to player percentages and terms and conditions must be show for those who play and when one signs up to a casino website such as Slots Racer pay by phone casino, they must have agreed to the terms and conditions set out before they gamble. After you read them and sign play today video slots and more!