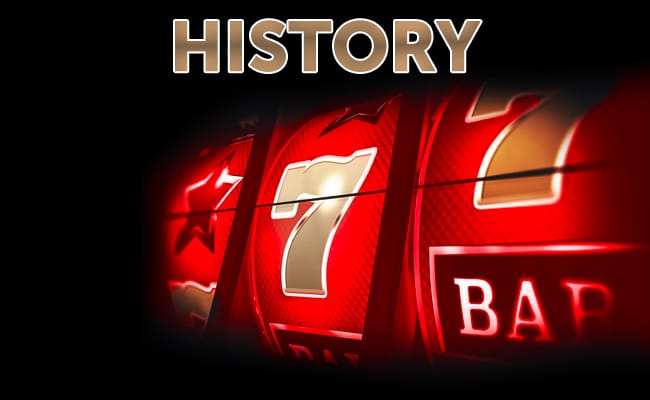 Since the first slot machine was created by Charles Fey back in 1887, the casino industry has grown so much. From land-based slot machines to online slot machines and now mobile slots, things continue to get even better. But where did video slots begin? Let's take a look!
The First Online Video Slot
When the use of the internet began to rise in the 90s, online casino operators saw this as a chance to change the way we play online slot machines. The first online casino was created by InterCasino in 1996. Soon after, Slots Racer favourite Microgaming was born.
Microgaming believes they are the world's first true online casino and they are still loved by many casino slot gamers around the world today. You may recognise Microgaming from some of their top titles including Jungle Jim El Dorado, Mermaid Millions, Immortal Romance, and Hot as Hades, all of which you can find here at Slots Racer.
Video Slot Changes Over the Years
Many more slot developers followed in the footsteps of Microgaming and moved their fruit machine slots while still having their slot machines in brick and mortar casinos. Other top casino operators that have great video slots include Net Entertainment, Playtech, and NextGen.
To begin with, you would typically find classic casino games such as Blackjack but soon many amazing video slots were added. With advances in technology being made all of the time, video slots increased in quality in terms of design, audio, animations, and gameplay. There are so many types of video slots you can play now like cluster pays slots, jackpot slots and 243 ways to win slots.
The casino world changed again in 2005. The first mobile video slot was made in 2005 but it wasn't until 2008 when you could win real money. The App Store was a place where you could find many amazing video slots to download. Nowadays, you don't really need to download an app to play your favourite online slots as most online casino sites are mobile optimised.
The Future of Video Slots
Now we have taken a look at the history of video slots, what does the future look like? We think that mobile casino games are the way forward for now and think they are going to keep on getting better and better. The gaming experience will be smoother and graphics will be a lot clearer.
The idea of 3D online pay by phone casino games is also a possibility for the future of video slots. Since the first video slot was created, the graphics and animations have certainly drastically improved over the years. Making animations in 3D will enhance the look of slots and make them look more realistic.
Something a little more far fetched is the idea of virtual reality in video slots. This probably won't be for quite a long time if it were to happen since we are only in the early stages of VR technology. It's pretty cool to think about though!
Play more slot games with amazing bonuses and features here.