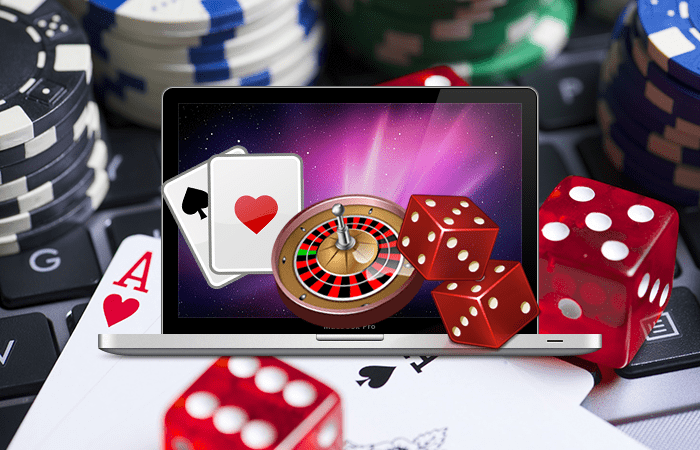 Fruit machines have always been a solid staple at brick and mortar casinos. Their bright colours and jaunty jingles are instantly recognisable. The engaging fruit symbols are how these great casino games got their name and it stands to reason that they are one of the more popular games to play.
When developers started to create online videslots and the medium moved to the web, it was no surprise that Fruit machines were also created to be huge part of online casinos like Slot Racer. But are they still the same classic games that we remember? If not, how are they different?
Varieties of game play
Fruit machines online are more inclined to offer more ways to spin and play. This is because an online fruit machine can shift to multiple screens over the course of a game and offer all sorts of bonus rounds. You aren't tied to the physical reels anymore. One screen seems like an ancient concept now.
With this in mind that also creates all sorts of opportunities to add whatever special features a developer would like. You can switch play, add more reels or pay lines to certain spins. The possibilities are endless with online fruit machines.
Easier Access
If you want to play a fruit machine online, all you have to do is log onto an slot online casino such as Slot Racer, deposit your money and get playing. It is that easy and convenient. Because of this, Classic machines aren't as easy to come by any more. Pubs and casinos would rather use a standard quiz machine to fill a corner as a player can simply access any fruit machine they want online from there smart phone.
There are places like Fruit Machine world if you are keen to play those classic games again. They sell physical fruit machines that you can install in your own home if you still want that classic feel. But for now it appears that online games are more favourable.
Larger Pay-outs
Typical free online slot games have always been popular for their larger pay outs. A downside to online fruit machines is that the sheer amount of people playing them lessens the amount available to win.
If you play your luck right at a real fruit machine, you could win somewhere in the high £7,000's as opposed to the £100's available in the online space. This isn't a concrete amount but the odds for large pay outs are still in favour of the classic machines.
Theming
The themes of fruit machines have always been quite static. With the large variety of fruits spinning around it was assumed that players were content with these simple designs. But now we can create whatever we want. Online developers are making fruit machines based around space, the desert and even ones based on your favourite movie franchises. The possibilities are endless with online fruit machines and so people are more likely to play a machine they feel is more tailored to them.
Check out the range on Slot racer to see for yourself.
Locations
Availability of fruit machines differs from place to place. Check out fruit machines UK. With their more relaxed gambling laws, you are more likely to stumble into a classic fruit machine in this country than anywhere else. That means that online fruit machines aren't as frequented here as the UK has the need for these machines covered. Also, by checking out the aforementioned fruit machine world any one can buy a classic fruit machine.
With pay by phone slots, you can play your favourite games from wherever, whenever. 
Last Thoughts
It seems that the differences between online fruit machines and classic machines is quite vast. If you want variety or tons of special features, then online casinos are the best place for you to play fruit machines.
However, don't count the classic game out just yet. With places like Fruit machine world and fruit machine UK keeping these machines available, it seems there is still a market for the massive pay-outs that these real machines offer. If you are completely new to both classic and online fruit machines, why not give the game a try at Slot Racer? Then you start to see the differences for yourself.