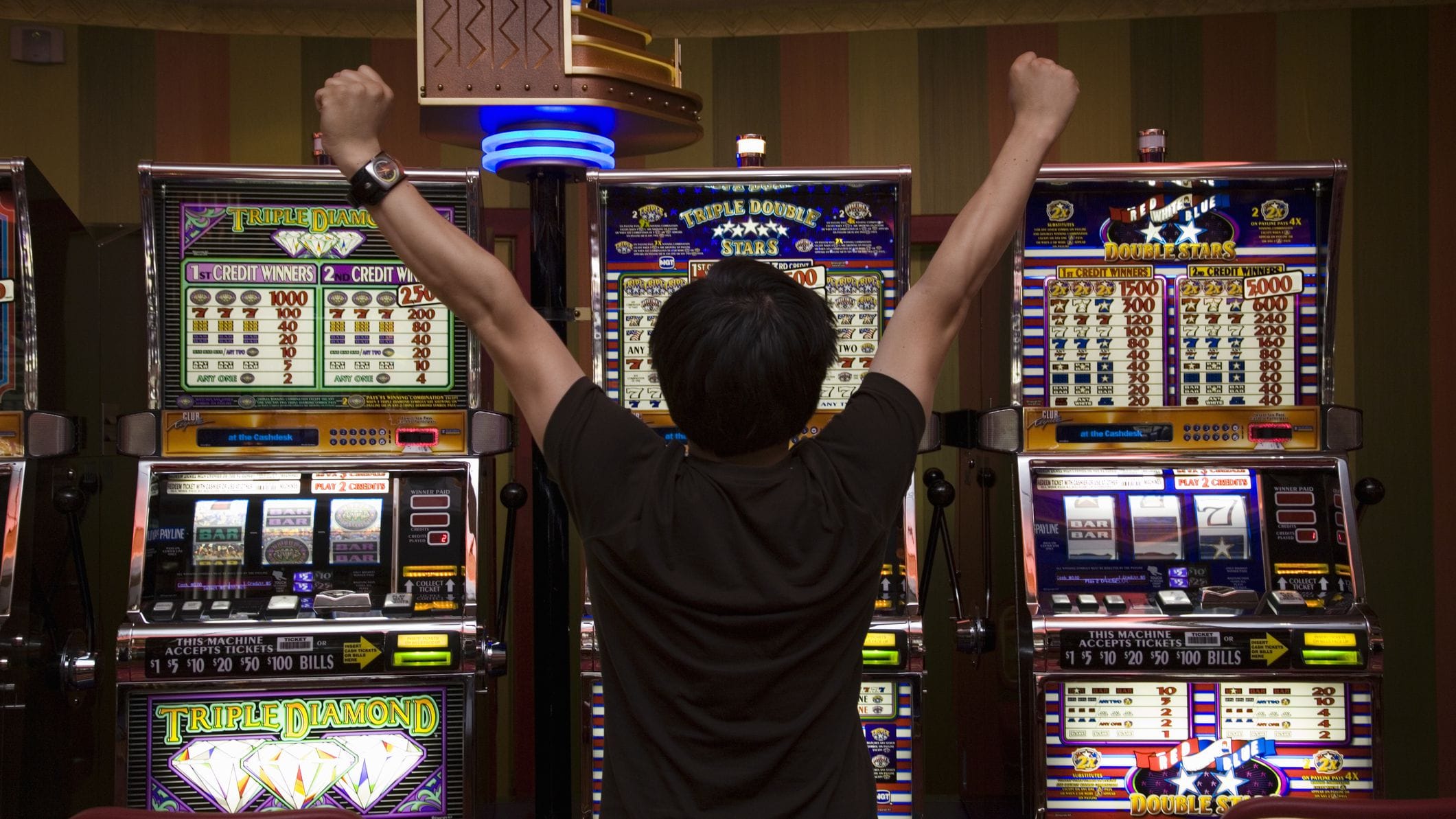 Videoslots are great games to play online. With so many different video slots out there on so many sites, how does one go about signing up to play? This is a handy guide that will help new players get into the world of video slots. Let's begin.
Video Slot Casino Registration
When logging onto one of the best video slot sites, such as Slotsracer.com, you will notice something in the top right corner of the screen. There are two boxes, one that says Log in, the other says join now. That is because you need an online casino account to play online video slots. But don't worry, it is easy to set one up.
Click the join now button and you will be required to fill in some minor details. This is how you register and from this account you will be able to deposit and withdraw money. Deposit the money you need to play with, withdraw your winnings.
There is a security side to this registration but that is necessary to keep your money safe while you are playing. Also it is necessary to withdraw all of your winnings. Once registered, you are free to browse slot racer to your hearts content and enjoy all of the video slot games free they have to offer.
Playing Video Slots - Getting Started
That's it. Now you have joined slot racer you are free to click on and check out any of the video slots games that appeal to you. Don't know where to start? Try some of these:
Starburst - an intergalactic video slot game set in outer space. The symbols across the five reels are comprised of brightly coloured gems. Reds, yellows, blues, greens. Match 3, 4 or 5 of these on a pay line to win. The more that you match, the higher the multiplier you win. This video slot offers higher multipliers in the main game instead of multiple bonus games or free spins and so it is a great place to start spinning. Nothing too complicated.
Fluffy Favourites Fairground- Not content to drift through space? Then perhaps the fairground is more your thing. A spectacularly cutesy video slots game that uses the toys of a fairground stall as symbols on its reels. The purple hippo, lion, dragon, turtle and panda spin around the 5 reels and you need to match as many across a pay line to win. The purple hippo pays out the most but land the pink elephant and you are rewarded with the chance at earning some free spins. You can bet as little as 0.01 and as much as 50 so there's plenty of replay value.
Fishin' Frenzy Megaways - why is it called Megaways? Because there are 15,615 ways to win by playing this video slot. With 7 reels, you are only required to match between 2 and 7 of the fishy themed symbols to win. The more you match, the higher your multiplier climbs.
By getting the scatter symbols, you are rewarded with a free spins round, land three and scatters and you win the chance to play at the bonus round. Here you can win a max of 50 free spins or use the bonus bet to earn 100x your stake.
These are just some of the video slots games available on Slot Racer, so visit their site to try out many more.
Theming or Stakes Matter More?
Something to consider when playing around in the video slots casino is, what do I want from my games? Do I prefer a brightly themed pay by phone slots game that is fun to look at, or would I prefer a game with a less funky design that allows me to win big? Or a mix of both?
 The only way to answer these questions is to experiment with as many video slots as you can. Find your own favourites.
Last Notes on Videoslots Gaming
Playing video slots is the most fun you can have from the comfort of your own home. It is as simple as creating an online casino account and registering your details. Then you have the freedom to play as many video slots games on sites like Slot Racer as you wish. Bet low, bet high, as long as you have fun.