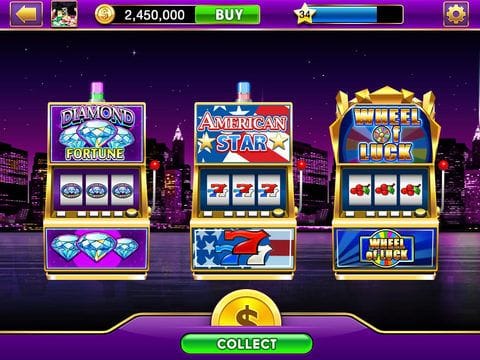 Are you looking for some must-have tips to improve your fruit machine gameplay?
Whether it be online or at a brick and mortar establishment, the fruit machine video slot world is an exciting one. When you pay for your spin and watch those reels buzz around, the results are of course random and based on a random number generator.
However, thanks to the incredible range of fruit machine games out there, there are plenty of things you can do as the player to increase your chances of success. If you would like to know more about how to come away from the fruit machine a winner, read on!
Choose the Right Fruit Machine Game
Different players will enjoy different fruit machines based on their own preferences. However, there are certain things that make a game widely popular in the community. One thing that will always be popular among demo slots players is a strong payout rate.
Payout can be measured in a few different ways. One thing's for sure, if players feel like they are getting a good return from a game, they will feel like they are winning on the fruit machine. One of the main ways to measure payout rates is the Return to Player percentage, or RTP.
RTP refers the percentage of money taken in by a fruit machine that is returned to players as winnings. So, if a slot game has an RTP of 96%, then on average for every £100 wagered, £96 will be returned as winnings. However, this only becomes accurate over a very long period of time for all players and shouldn't be treated as gospel for the individual player.
Something that is more applicable for the individual in the short term is their enjoyment of the free online slot games to play features. Here at Slots Racer we are all about high definition graphics and exciting themes. If a fruit machine draws you in and excites you with its themes and graphics, you're already a winner.
Stick to your Gambling Budget
The key to winning on a fruit machine is of course to finish a session in profit. Of course, it is difficult to win every time, and so it is important to devise a strict budget. That way, even if players find themselves out of pocket in a particular playing session, they will only have lost an amount they could afford to lose.
It is critical to always play responsibly and never bet amounts you are not comfortable losing. Gambling on fruit machines should only ever be for fun and not to try and make a living. Deciding on a budget for each session is a helpful way to ensure that you are playing within your means.
Being aware of your bankroll is also important when deciding your slots strategy. For example, playing a fruit machine with high variance will require a larger bankroll, as they are prone to not paying out for long periods before they reveal a big win. Conversely, a low variance slot will suit a player who wants to play for longer with a smaller bankroll.
Take Advantage of Offers & Promotions for Fruit Machine Slots
A good reason to play fruit machines online is to make use of all the fantastic promotions available. Here at Slots Racer our Welcome Offer is a great place to start. You could land yourself 500 free spins upon opening your first Race Crate. Simply make an opening deposit to land a great prize.
Naturally, a great risk-free way to try and see how to win on fruit machines is to play with free spins. Therefore, it really helps to have some in your arsenal when diving into some exciting slot games. Another way players land free spins is by seeking the out in bonus rounds. With a bit of research, it's easy to find slots that offer up great chances to play with free spins mid-game.
Here at Slots Racer, we want to ensure our players continue receiving rewards even after they sign up. That's why we have a number of other promotions ongoing, including Free Spins of the Month and the joyous Birthday Bonus.
Last Thoughts on Winning on Fruit Machines
All players differ on what they consider winning on fruit machines. It is therefore up to you decide what kind of stakes you want to play with and whether you would rather go for the big jackpots or settle for smaller wins.
One place you can't go wrong is with some tasty free spins from our Welcome Offer here at Slots Racer! Head to our signup page to get started today; mobile billing slots are also amongst our payment methods!