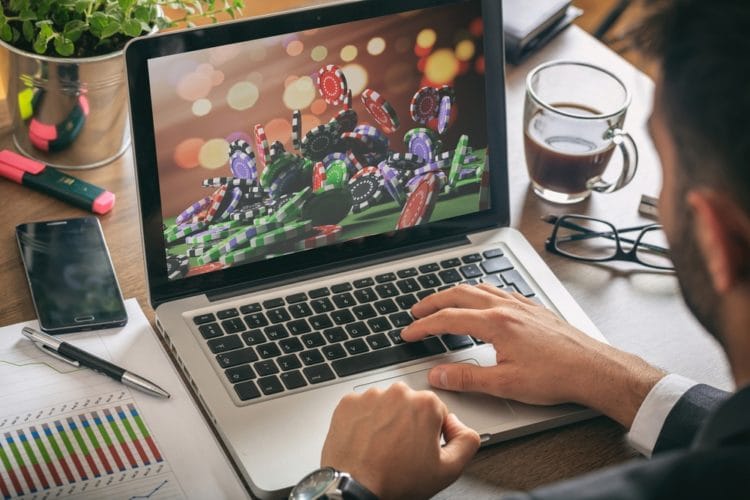 Playing your favourite casino slots on your mobile phone is so much more convenient than playing slots online or in a brick and mortar casino. You can literally access hundreds of slots at the touch of a button and play anywhere at any time. There are so many payment methods you can use when playing online slot games and one of the most popular ways is pay by mobile. But is it worth it? Read on to find out whether it is worth to play pay by mobile casino!

What is Pay by Mobile?
Pay by mobile is a payment method you can use when playing online slot machines at Slots Racer. Mobile payments are made digitally through your mobile phone. Any deposits you make at an online casino will be added to your phone bill.
Pay by mobile casino is supported by certain networks. These include EE, Virgin, Three, and 02. If one of these is your network provider then good news, you can use pay by mobile to play online fruit machines. With pay by mobile, you can easily make payments straight to your online casino account.
This payment will be added directly to your phone bill. Before you are billed, you'll need to read and accept the conditions before you can play. It's totally secure and safe with a 3 step payment method including being sent a code to your mobile phone. Discover more on our site!
Pros and Cons of Using Pay by Mobile When Playing Casino Slots
Pay by mobile casino is one of the most secure and safe ways to make a deposit and play slot games today. No personal information or bank details are needed so everything is completely confidential. Some payment methods such as PayPal can come with charges but pay by mobile doesn't apply any charges.
When using pay by mobile casino, you're able to gamble responsibly as you can easily keep track of how much money you are spending. All of your transactions can be seen on your phone bill. Pay by mobile is also great as deposits are super speedy meaning you can play slots in no time.
There are a few disadvantages of using pay by mobile casino. The biggest disadvantage is that it's not compatible with all mobile phone networks meaning you may not be able to use it. There are some other restrictions too as it only works in some countries.
Should I try Mobile Slots?
Here at videoSlots Racer, we do think pay by mobile casino is worth it. The advantages of using pay by mobile certainly outweigh any bad points. Providing your network provider supports it and you live in the UK, you can make the most of pay by mobile casino. It's one of the safest and most secure ways to make deposits at online casinos and is a speedy payment option for those who want to play games on the go. If you haven't tried pay by mobile casino then now is the perfect time to give it a go!