Are you an avid gamer? Fancy a change of pace? Then look no further, we've got just the thing for you! It's time for you to try live casino gaming. We have created this useful guide to help you along in your gaming journey! Make sure you read on to find out everything you need to know about live casino gaming. 
Learn more on this via our blog or play slots now instead:
Quicklinks: Starburst Game | Fishin Frenzy Slot | Big Bad Wolf Slot | Guns and Roses slots | Jimi Hendrix Slot | Enchanted Prince | Goldilocks Game | Slot Bonanza free
How did live casino gaming begin? 
The first online slots were actually established over 20 years ago now. It was the company InterCasino, who first established themselves in 1996. While online casino games weren't an immediate hit, their popularity steadily began to rise. As you know, they are extremely popular today! As the years wore on, developers starting thinking about what could make them stand out from the crowd. Then live casino software was born! It was created with the idea of having a land-based gaming experience online. A great example of one of these companies is Evolution Gaming. They were one of the first providers of this new and exciting software. They are actually an award-winning company! They won an award for 'Live Casino Software Supplier of the Year' at the EGR Awards. So definitely go and check out some of their online video slots games! 
What is live casino gaming?
So what even is live casino gaming? Let us explain. It is basically like going to a land-based casino but in the comfort of your own home. But they can actually be even better. Live casinos can offer tables without limits and greater betting options. Some also offer lower buy-in opportunities. Live casino games actually have a real person behind the game. They are dealing with the cards or spinning the wheel, depending on which game you have chosen. The game is then played out live! This way of gambling is becoming so popular! 
If you prefer the classics, check out the fruit machine world that is awaiting at Slots Racer!
How do you play casino games? 
You'll need an account to play live casino games! But these are easy to set up. Live casino games are so simple to follow! You have a live dealer for whatever game you choose to play. They will stand directly in front of a camera, and you place your bets just like you would in any other casino game. The dealer will then either spin the wheel or deal the cards. Put simply, the player will interact with their chosen game. Then the live dealer will begin the game. The gaming system will then calculate the outcome. You will be notified if you have won or lost! Our fingers are crossed for your win! The cycle then gets repeated. There is also a live chat option in some live casino games! This allows you to talk to the dealer and other players!  
What games can you play against a live dealer?
Lots are the answer to that question! In terms of the different types, here we will list the main three. There's live baccarat, which is essentially a mix of blackjack and Texas Holdem. It's a good game to start with, especially if you're a beginner because the rules are easy to follow. Firstly you need to place your bets. Then the live dealer will acknowledge your bet before they begin drawing the cards. The standard rules of the game apply. But different casinos will have different variations of it. There is also live roulette. Roulette is one of the most well-known casino games and live roulette keeps all of the rules you know so well. Live roulette is pretty similar to online roulette. It has multiple ways to win and a variety of betting options. Those that enjoy fast-paced and exciting live games, this is one for you. Finally, there's live blackjack. Is this your favourite game? You're not alone! This is one of the most popular casino games out there. Similarly to live roulette, it keeps its rules the same – the aim is to beat the dealer's hand! The appeal of this game is the fact you actually face off against the dealer!
Find out more about the regulations surrounding online gambling uk before you start playing!
What are the buy-ins for live casino games?
One of the benefits to live casino gaming is a limited financial commitment. It isn't the same as land-based games. Live casino games have hugely lower buy-ins. You can even bet on games for as low as £1.00! Sure, you won't win big but this is great for beginners or gamers on a budget! But some online casinos have live games that have no maximum buy-ins or bets. This will suit more experienced gamers, with more financial means. Games with no limits can offer you great financial rewards! Make sure that you choose a table that aligns with your budget though. You want to keep your gaming experience enjoyable and responsible. If you want to check the maximum and minimum a game has to offer then there is usually a handy button. This button is typically found near the bottom of the screen. This is handy for if you forget. The minimum and maximum bets should be in the game rules and instructions in the games lobby area, though. Find more great slots offers at Slots Racer!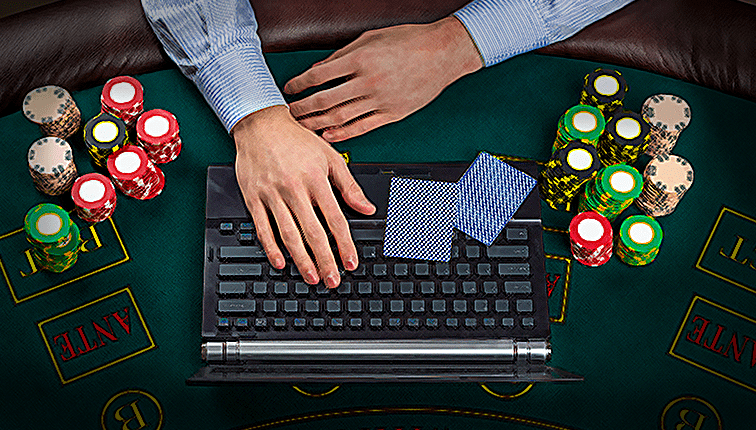 Concluding thoughts on live casino gaming 
We have entered a new era of gaming thanks to living slot games! What more could you ask for? You are getting a fully immersive and authentic gaming experience! All without stepping a foot outside. Remember to make sure you have a strong internet connection to get the best out of your games! The games are also easy to follow, particularly if you are an avid land gamer! Game developers have ensured that the rules keep as close to land-based casino games. Also, games offer fun features like player chat. This can help to improve your gaming tactics. Or you can simply use it to socialise with other like-minded players! So what are you waiting for? Try a live casino game today! We are sure you'll have enjoyable and unique gaming experience. You'll find your new favourite game in no time!
Find out more about paypal casino or play pay by mobile casino, since these options are the best in the current digital environment when it comes to gambling.