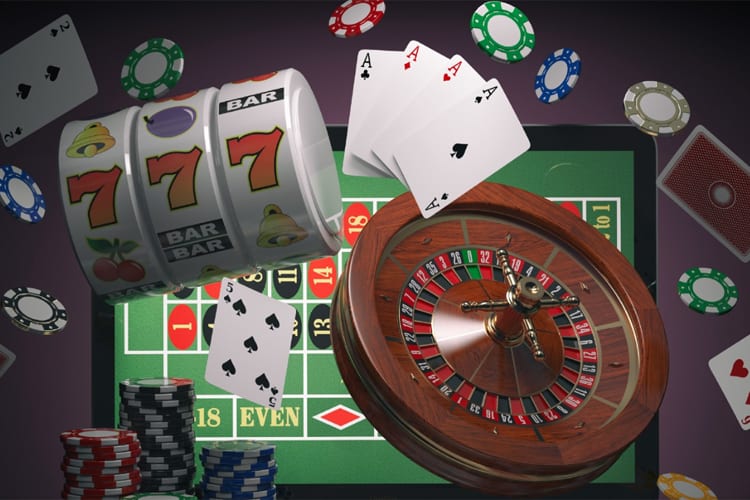 Both online casino and deposit by mobile slots are great but which one is better? We'll be taking a look at the online and mobile casino and comparing all of the good and bad points of each so you can decide which one will be better for you.

What is an Online Casino?
An online casino is a casino where you can play the best casino slot games online. To play online slot machines, you'll need to have an internet connection.
The Best and Worst of Online Casinos
When playing casino slots online, you have an endless amount of choice of what to play. There are thousands of different slots to choose from by some of the best software developers including NextGen, Barcrest, Playtech, and Microgaming.
One of the best things about playing casino slots online is that you can take advantage of the many different promotions offered by online casinos. New members can enjoy free spins with the welcome bonus and loyal customers can earn more rewards as they play including birthday bonuses, cashback, and lots of free spins. Find all of the above and more at Slotsracer.com.
There are a few potential downsides to online casinos. One could be that it's not very social. Traditional casinos are a great way to socialise, meet, and play with people who share the same interests as you. Most online slot games involve you playing by yourself, however, there are a few live casino games where you can interact with others.
Another potential disadvantage is that you can't easily play anywhere you like. If you have forgotten to charge your laptop and want to play slots on your travels then you'll be disappointed when you can't.
What is a Mobile Casino?
Just like a mobile casino, you need an internet connection to play mobile slots. These slot games are played on your smartphone rather than your laptop or computer. Sometimes you'll need to download an app, however, the majority of mobile casino sites like Slots Racer are mobile optimised.
The Best and Worst of Mobile Casinos
The best thing about mobile casinos is that you can access hundreds of great online slots whenever and wherever you are. You can play a quick game while you're waiting for your dinner to cook or play on your commute to work. You can get spinning in the click of a button!
A potential disadvantage of playing mobile casino is fraudulent sites. You don't want to go onto a mobile casino for it to be a scam and rob you of your hard-earned money. Make sure to see that it is approved by the Gambling Association before you play. Some slots may also not be as compatible with mobile casinos so this could affect your gaming experience.
What's better? Mobile Casino or Online Casino?
Overall, both mobile and online casinos are great options. Mobile casino is perfect for those who want a quick game on the go. For those who want to sit back and relax and enjoy playing lots of videoslots after a long day then online casinos are perfect as there are so many great online slot machines to choose from.