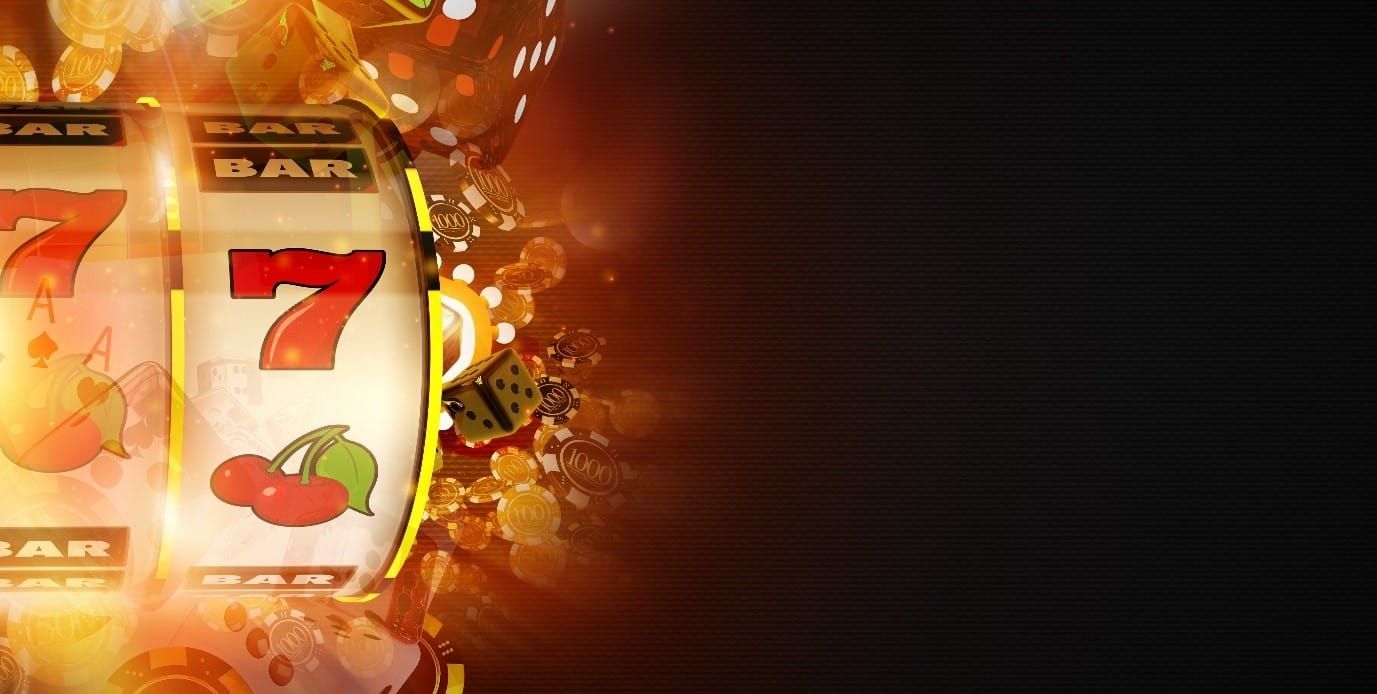 The iGaming industry has witnessed an unprecedented influx of newly birthed providers with a barrage of titles. The games on offer in recent times have been met with feelings of overflowing love on the one hand, and faint distaste on the other hand. This is due primarily to the fact that some mushroom developers sprout with poorly developed new fruit machine slots, thereby setting the industry somewhat backward. In another vein, there is an outstanding number of developers who deploy all their strength and expertise towards developing all-round exquisite new online slots. 
While you can play new online slots at Slotsracer, this article is predicated on the understanding of keeping players abreast of jaw-dropping new online slots to play.

Best new online slots to play
We really understand what constitutes the best new online slots is quite a subjective and relative concept. Ergo, the concept will always remain subject to preferences and varying opinions of different players. In consideration of this, our rating of new online slots to play will be restricted to the various constituents of every slot game. Thus, our review is based on graphics, RTPs (payouts), and themes.
New online slots with amazing graphics
Amazing graphics make a very bold statement and impression on players regarding any slot. The graphics of a slot are very much enough to draw the attention of so many players to it. The following new online slots have resplendent graphics. Click here for more!
Wilderland
Wilderland is amongst the best video slots by NetEnt that has 5 reels, 3 rows, and 20 paylines gracing your gameplay. With an RTP of 96.16%, Wilderland is a magic-and-mystery-themed slot with the Elvin Princess at the focal point of the gameplay. This slot was released on March 24, 2020, as the gameplay is set on the Activation Zone. Wilderland has one of the most soothing and resplendent graphics we've seen to this point this year.
Wilderland is built on overall beauty with the dark purple background adding more exquisiteness to the slot. 
Wild Blood II
Wild Blood II is the follow-up to the first Wild Blood slot released in 2013, with both from Play'N Go. Play'N Go took its time to offer us some truly intriguing and thrilling follow up after almost seven years. Wild Blood was released on January 23, 2020, with an RTP of 94.14%. The theme here is centered on a vampire mission to conquer the world.
This slot is offered by Slotsracer and has 6 reels, 4 rows, and 4,096 paylines. The graphics have a scintillating feel reminiscent of typical arcade slots, and particularly mortal Kombat. We applaud the effort put in by Play'N Go in infusing such amazing graphics. Find more paypal slots uk like this one here!
Total Overdrive
Total Overdrive is a classic fruit mobile slots with 3 reels and 5 paylines from Betsoft. This new online slot was released on February 13, 2020, with exceedingly refreshing graphics to complement your gameplay. With an RTP of 96.92%, Total Overdrive has a lot of amazing features that are very well supported by the fanciful background that keeps you in high spirits. 

New online slots with laudable RTP and high volatility
Realistically, the Return to Player (RTP) ratio of a game goes a long way in determining how much a game pays out to players. With a good RTP, a slot game pays out some high rewards to players all-round, but you must exercise some patience with them. Let's have a dive into some of these new online slots.
Harlequin Carnival
Harlequin carnival is an Italian monarchy-themed slot that has a well-crafted graphics and basks in all-round awesomeness. Harlequin Carnival is a product of Nolimit City that's powered by 5 reels, 3 rows, and 20 paylines cementing your gameplay. Released on April 7, 2020, Harlequin Carnival is part of the new online slots possessing high payouts of up to 5,681 times wager reward.
Asides the RTP of 96.14%, Harlequin Carnival thrives on high volatility, gracing players' gameplay with assuring wins in the bonus game. With such high volatility, players will be able to cash out real big, especially when playing with the highest wager of 100 dollars.
Divine Carnival
Divine Carnival is a new slot that was released on January 21, 2020, by Fugaso. Divine Carnival is powered by 5 reels, 3 rows, and 25 paylines that can all be wagered on. Divine Carnival has an Italian Carnival-themed slot that has different classes of people having a gun with their faces covered with masks. In this slot, the fun is replicated in the form of high payouts of up to 12,500 times wager reward.
With an RTP of 96% and high volatility, players can expect to get some unprecedented wins on Divine Carnival.
Blood Lust
Blood Lust is a vampire-themed slot from Elk Studios with 5 reels, 4 rows, and 99 paylines. Blood Lust was released on April 7, 2020, with an RTP of 96%. This is one of the newest highly volatile slots that players need to try out and see if they can land tremendous wins. 
New online slots with interesting themes
Coywolf Cash
It looks like Play'N Go isn't joking as they keep inundating the iGaming industry with astonishing titles, Coywolf Cash being one of them. Coywolf Cash was released on January 30, 2020, with 5 reels, 3 rows, and 50 paylines that are fixed. Having an RTP of 94.3%, Coywolf Cash has a North American culture theme that describes the dominating traits of Coywolves in North American jungles. Playing this slot immerses players in the obtainable cultures of native North American people.
Rise of Horus
Rise of Horus comes off the stables of Evoplay Entertainment and is powered by 5 reels, 3 rows, and 243 paylines. Rise of Horus was released on March 12, 2020, with an RTP of 96.1% to cement your gameplay all-round. Rise of Horus has an ancient Egyptian civilization theme that x-rays the pre-existing state of Egypt prior to civilization. The theme is sure to get you deeper into the game by ushering that feeling of excitement that naturally comes when you play cute slot games.   
Avalon: the Lost Kingdom
Avalon: the Lost Kingdom and other slot games are available at Slotsracer. Avalon: the Lost Kingdom is a slot from the aegis of BGaming that was released on March 1, 2020. The slot has 5 reels, 3 rows, and 20 paylines with an RTP of 95% to complement your gameplay. Avalon: the Lost Kingdom has a quite remarkable theme that deals with King Arthur of Britain and the Avalon island.
The theme here is reminiscent of the earthly paradise held in high regard in the Arthurian legend of Great Britain. This is why this slot has made this list. Check out the gambling regulations applying to all of the above games here!
Last thoughts on new online slots to play
New online slots that players can play is, of course, an arguable concept.  However, with the help of this article, each player can correctly select games they wish to play based on several points. The most important thing is that you appeal to the reason you are playing in the first place while having fun and winning. Also, keep in mind that the above new online slots are all available at Slots Racer to play for free and for real money. Enjoy fruit slot machine games and more today!