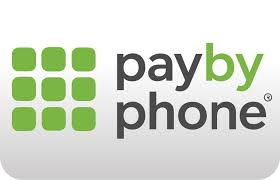 As the world moves more digitally, and each and everyone of us owns a minicomputer just sitting in our pockets, mobile online casino has rocketed making it one of the most popular ways to bet and this trend will only continue to increase.
Where once it was a difficult chore to attain internet on a phone, now it is easier than ever with faster technology, more impressive displays, and speedier connection times – all this combined makes the users phone betting experience much more succinct!
With all these attributes making our online phone betting experience far more enjoyable then why are we still paying with outdated Boku? Slots Racer is here to help with their much more trustworthy and efficient no Boku and pay by the phone casino system.
 So, what is a Pay by Phone Site?
Pay by phone is the newer, safer, and easier method of depositing money online. Simply, paying by phone allows for any online deposits that you wish to make by phone to be added to your phone bill instead of going through the tedious task of finding your wallet, entering your details onto a website, remembering old passwords that are long forgotten.
When you make a deposit at Slots Racer by phone, the funds will be linked to your phone number meaning that pay monthly phone users will just see the added funds on their phone bill when it comes to the end of the month – all in one manageable place rather than all over the shop. Pay as you go users will simply need to add the sufficient funds prior to buying their top up, easy!
Why Choose Pay by Phone over Boku?
When you are making bets on your phone device rather than a laptop or in person, it makes sense to be managing your funds in all one place, surely? As you are already on your phone, you do not have to go to any external sites, enter your details where you might not trust to, or create any unnecessary steps to get in the way of you and your slots.
Linking your betting deposits to your UK phone bill will save all whole world of hassle and through the ease and comfort of the fantastic Slots Racer slots website, you can bet betting on your favourite slots in the minimum time possible!
Additionally, if you are concerned about losing track of where your funds are and how you are spending them, loads of UK phone services have downloadable to your phone apps for their service which tell you your bill in real time – meaning any deposits you make can be seen instantly and you will not be losing track of any deposits you make.

How do you Make a Deposit Through Pay by Phone?
Paying by phone is simple and easy, firstly, you will need to make an account for the website you wish to access free online slot games to play on by clicking 'sign up' and then entering your personal details – name, age, etc. You may be asked at some point after this process whether you would like to make your first deposit so you can begin betting and more importantly begin winning!
If yes to the previous question is selected then you may be presented with a number of payment options such as Mastercard, Visa, PayPal. If you want the easiest and most manageable way of paying then go no further than selecting the 'Pay by Phone' option.
You will most likely be asked to enter you phone number, which will be texted, and you will need to confirm that it is indeed the correct phone. You may be either texted or called with a short code which you have to enter into the website simply as a security feature to make sure that your phone is hooked up and ready to deposit.
It is important to remember that if you are using UK casino sites then your phone provider will need to be a UK one. Any international phone providers playing on UK casino mobile websites will encounter difficulties when using UK pay by phone. However, it is easy and cheap to either get a UK phone deal or purchase a cheap UK SIM and use pay as you go, topping up how much you wish to deposit at local pay as you go stations.
Pay by Phone Issues
You may encounter slight problems upon your first deposit because your phone provider may take measures to check the security of your phone, just to be sure that its you making the big wins and not somebody else using your UK phone.
This issue can be very easily overcome by contacting your UK SIM provider to provide more security answers to cement that it is indeed you. This process can take only a few minutes usually and will leave you ready to bet as soon as possible.
Another possible difficulty you may come across is the tracking of your funds as we previously mentioned. As it is not a bank transaction, you will not see the funds leaving your bank account but rather your phone bill. This is why we put heavy emphasis on our recommendation to download your UK phone provider app so that all pay by phone transactions can be seen instantly through that app.
The benefit of this is that it will conjoin your normal phone bill with the funds that you have deposited through pay by phone – meaning by when your phone bill comes around you will see one bill instead of a few coming in from different sources (which we sure know can be confusing!)
If you are a high roller like many of us then we thoroughly advise that you use this method to keep track.
Pay by Phone Casino vs Boku: What Should it be Then?
Boku is one of the most common forms of pay by phone casino betting and if you have visited more than one casino site then you will surely have come across Boku. It is similar as pay by phone and is renowned for its security.
Boku has its drawbacks however, despite the ease of entering one phone number and beginning betting on your favourite slot games, you can only make a maximum deposit transaction of £10. This limit means that big fish and high rollers like you and us are confined to only catching small fry!
This is not to say that Boku is bad, its simply that if you want to win big then you have to play big and do that then you really ought to be using pay by phone casino instead.

Accessing Phone Slots and Casino Games
To find out about certain sites specifics on their pay by phone policies then most will have an 'about' or 'learn' section whereby you can visit the FAQs page to see the withdrawal and depositing methods that they have adopted. Among the PayPal, Mastercard, and Visa categories should be a pay by phone (not Boku) or Boku section and by selecting these pages you will be directed to more information on limits, deposits, and withdrawals.
If you want to find the best pay by phone slot casino websites then you can simply google the term 'pay by phone casino' and the most trustworthy and best should appear first. Take some time perhaps to read their 'about' section to develop an informed opinion on which site is offering you the best deal on online slots casino. We know that your searching will prove us, Slots Racer, to be the most trustworthy!
Here at Slots Racer, we understand the importance of making sure that all our customers are informed of our ethics and ways of managing pay by phone along with the ways in which you can deposit and withdraw your cash. 
How to Withdraw Money by Phone
A common misconception about pay by phone casino is that it is difficult to pull your massive winnings out once you have gotten them because of how it goes through your phone supplier. Everybody loves 4G data and texting, but nobody wants to be paid in 4G data which is why at Slots Racer we understand this issue. Pay by phone is not like this though and like the high roller we know you are, you will be happy to hear that receiving your funds after a big win is not a hard thing at all.
If you want to win big, then visit Slots Racer and sign up with pay by phone. We know that you will not be disappointed!
*Any Free Spins/Welcome Bonuses References are subject to the following: NEW PLAYERS ONLY, MIN DEPOSIT £10, MAX BONUS EQUAL TO LIFETIME DEPOSITS (UP TO £250), 65X WAGERING REQUIREMENTS AND FULL T&CS APPLY