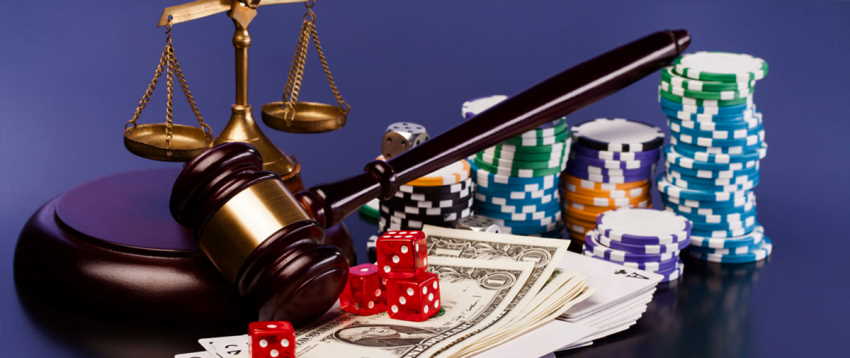 The thought of reading gambling regulations probably seems really boring but if you play online slot machines, it should be something you're clued up on. It's a good idea to learn about the basic gambling regulations. In this blog post, we'll be going through the main gambling regulations and letting you know how important it is to know them. For more on gambling and the legalities around it read below.

What are Gambling Regulations and why is it important to read them?
Gambling regulations are gambling laws that state everything businesses and people need to know about the legalities of gambling in the slot machines UK world. Gambling in the UK became legal in 1960 following the Betting and Gaming Act (1960) and one after this law passed, the first casino opened up.
The introduction of the Gambling Act of 2015 set out even more rules that allowed people to play more betting and casino games than they had been able to previously.
To play casino slots at Slots Racer, it's a good idea to know the gambling regulations. One reason that's important to know gambling regulations is so that you don't get yourself into trouble. For example, if you try to cheat or attempt to cheat when playing online slot games, you could face 51 weeks in prison and/or a £5, 000 fine. You definitely don't want that!
It's also a good idea to be clued up on the UK gambling regulations so you don't get scammed by an online casino. Make sure the online casino site you play at is a legal gambling operator. All online casinos are required by law to be licensed by the Gambling Commission. If you don't find any confirmation of this license then it's best to avoid that online casino.
A Brief Overview of UK Gambling Regulations
The minimum age to gamble in the UK is 18. This applies to most forms of gambling including sports betting and playing online videoslots, however, the rule is different for the lottery as you can play from the age of 16.
The gambling regulations differ for gamblers and operators. If you win when gambling at an online casino, you will not have to pay tax on any of your winnings. You also don't need a license to play. There is no criteria to be able to play apart from the minimum age requirements and checks for anti-money laundering. Any regulations that are broken may result in huge fines and possible prison time.
Keeping up to Date With the Latest Gambling Regulations
You can stay up to date with all of the latest gambling regulations here on the Slots Racer blog. We're here to help you understand the regulations so you can gamble and play pay by phone casino slots safely, responsibly and legally. We are an online casino you can trust and are licensed by the Gambling Commission. You can find more information on gambling regulations on the Gambling Commission website. We have a few helpful sites for you to look at on our website too before you get on with your favourite slot games.