To avoid getting a gambling addiction there are numerous things you can do in order to protect yourself, while enjoying the fruit machine world. Read below the top ways in order to prevent an addiction from occurring. If you are a new player, check out the steps to take and learn where and how to gamble responsibly. 
Read below for more info on this, or start playing our casino slots now:
Quicklinks: Rainbow Riches | Da Vinci Diamonds | Shamans Dream Slot | fairground slots | Irish Spins | slots favourites | Microgaming's Mega Moolah | Game Tree Online

Create a Bankroll
When playing online slot games, whether they are slots games, poker or anything in between, you should always make sure that you set yourself a limit before you start playing. The regular players will know this as a bankroll. Knowing the amount of money you can afford to play with before you start playing is a good way to keep yourself from end up in financial difficulty and will prevent addiction from happening. Setting a limit can be done by working out how much money you would be able to live without if you were not fortunate enough to win any money back. Once all of the money in your bankroll has been spent, you should never add more money to the bankroll as there is a much greater chance that you will risk financial challenges and are more likely to develop an addiction to gambling.
Set a Limit
Limiting your play can be done through the amount of money you spend but it can also be done through the amount of time you try video slots for. This is something that is set before play begins on an online gaming site and after your set time, you are informed that your time is up. This prevents you from getting carried away with time and also prevents too much money from being spent at the same time. You may be on a lucky streak during the time when you are asked stop playing but it's always better to end on a positive. Take note of the sites promotional opportunities, including free spins and other slots offers! Make the most of the extras the sites offer you.
Limit the Loss
In the majority of free casino slot games, there is a way for you to stop the game when a certain amount of money has been lost whilst playing that game specifically. For instance, if you are playing slots games online then you may have decided to set your reel to automatically spin for 100 spins. But if you lose £5, the reel, though set to auto, will stop to prevent you from losing too much money. In circumstances where your credit is already low, if you have won big and don't want to throw it all away or if you have decided to increase your paylines or coins per pay-line to the maximum, this is a good way to stop financial problems and stop addiction which often occurs when trying to overcome a big loss.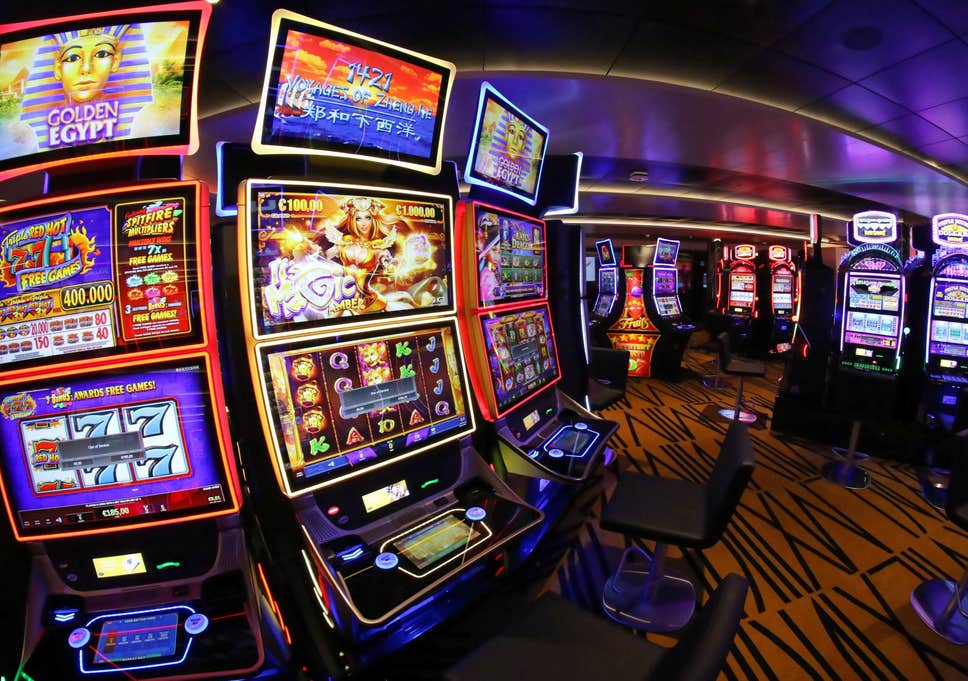 Stop!
It's a common known phrase in the gambling world, but it is still true no matter what you play or how frequently you visit online gambling sites. "When the fun stops, stop!" You don't want to get frustrated or see gambling online as something you have to do. It should be an exciting, fun, recreational activity that you can participate in freely. When you notice that this is not always the case, be sure to limit or completely stop your time playing any form of online gambling so that addiction does not take over. Make sure you know the gambling regulations and know your rights!
Learn more on how to gamble and deposit safely with PayPal, or check out our slots deposit by phone bill which is the most popular of betting on casino slots today!