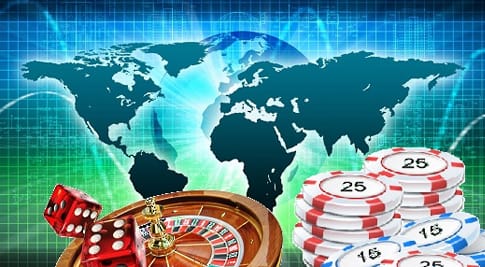 Every country has different gambling regulations. There are different regulations for casinos as well as online casinos worldwide. But what are these differences? In this Slots Racer blog post, we'll be taking a look at the different gambling regulations in other countries. Which country has the best gambling regulations? Read on to find out!

UK Gambling Regulations
If you're unfamiliar with the UK gambling regulations, we're going to summarise them for you. In the UK, only those aged 18 and over can gamble legally except lotteries and some scratchcards where you can be 16. Gambling laws differ for gamblers and operators. If you're a gambler playing slot machine games online, you don't need to pay tax on any winnings.
Gamblers in the UK also do not need a license to play online casino slot games. There are a few more gambling regulations required for UK casino operators. Both online casinos and casino operators in the UK need to pay 15% on all profits. All casinos, just like Slots Racer, are also required to have a license from the Gambling Commission and must comply with their rules. They need to comply with advertising and codes of practice from the CAP code, SRA, ASA, and LCCP.
Gambling Regulations in the USA
Gambling regulations to play online videoslots machines, bet on sports and for other slot games are different in the USA compared to the UK. 48 states currently regulate some form of gambling in the USA. In most states, you have to be over the age of 21 to gamble but in some states, you can be 18.
There are 3 main gambling regulations in the USA and these are the Interstate Wire Act, The Professional and Amateur Sports Act, and The Unlawful Internet Gambling Enforcement Act. The Unlawful Internet Gambling Enforcement was passed in 2006 and was created to shut down access to online gambling by making it illegal for banks and various financial groups to get gambling payments.
Gambling Regulations in Europe
Every country has different gambling regulations. The European Gaming and Betting Association was created to provide a fair, competitive, and regulated market for online gambling operators who wanted to do business in Europe. Most forms of gambling are legal in France. The gambling regulations in Germany are quite complicated. In 2008, a law passed stating that all kinds of online gaming and betting were banned (apart from horse racing).
Spain's most recent gambling regulation was set out in 2012. Lots of companies were licensed by the Spanish National Gaming Commission and can now operate. Over the years, gambling regulations in Italy have changed quite a few times. In 2011, a law was passed which allowed licensed casinos to offer poker and casino games to customers.
Which Country Has the Best Gambling Regulations?
Well, we think that the UK has the best gambling regulations. With the Gambling Act 2005 and regulations from authorities like the Gambling Commission, the UK provides gamblers with some of the safest regulated casinos and pay by phone casinos in the world.