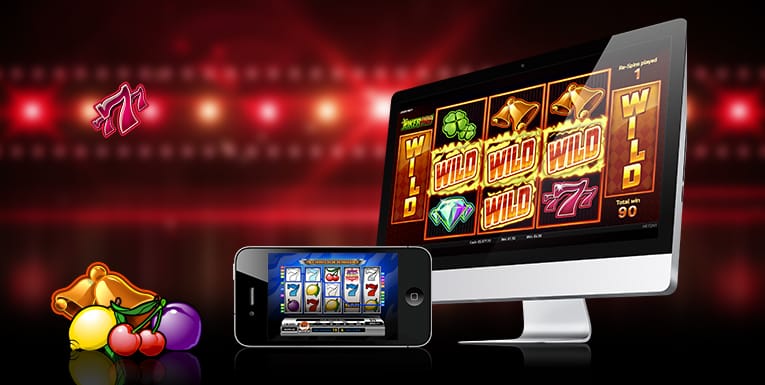 When we hear the words videslots free spins, we are bound to get a little excited.
There is no better way to spin the reels than with some free spins that haven't cost you a penny. Of course, if the right symbols stack up you could come away with a tidy sum. If the free spins do not amount to anything, no harm done! Risk free is the name of the game.
So, how can you get your hands on some of these lucrative free slot online spins? You may be unsure where to begin. But fear not, it is actually easier than you think to grab some free rolls of the dice for your favourite slots.
Promotional Free Spins from Video Slots Sites
One of the main ways to bag yourself some free spins for video slots is via promotional offers. Here at Slots Racer, we offer a vast range of promotions to enhance players' video free online slot games experience. There is an array of great prizes available with free spins being just the beginning.
Here at Slots Racer you could bag yourself a whopping 500 free spins to play on hot new slots like Diamond Strike. Once you have created an account and made your first deposit, you will be entitled to a free spin of the Mega Reel.
There are a bunch of great prizes on offer, but free spins are the most popular. Once you've got the Welcome Offer started and spun the Mega Reel all that is left to do is open your Race Crate and see how many spins you've bagged. These can then be used on the hottest video slots in the market.
In-Game Slots Free Spins
Another way to gain access to video slots free spins is from within the games themselves. Virtually all video slots come with a variety of exciting bonus rounds. One of the types of bonuses that is the most common is a free spins round.
So, you can begin a game with no free spins whatsoever and pick some up throughout the game. How do you do this? This of course ranges from game to game. However, it usually requires the player to land three or more scatter symbols in one spin.
This will then trigger a free spins round. Often, the more matching scatter symbols the player lands in one go, the more free spins are awarded. Different video slots offer different caveats to this setup, with some offering more free spins than others.
Some popular video slots that give players a chance to play for free during the game and win real cash include:
#1 Da Vinci Diamonds
In this renaissance-themed slot game from IGT there are 300 free spins up for grabs during the game. Double Da Vinci Diamonds game uses an exciting version of the free spins bonus where you can gain more during the free spins round itself. This is done by landing more Bonus symbols on your free rounds.
#2 Luck O' The Irish
Nothing quite beats a lucky Irish-themed slot game. Here, the free spins do not disappoint. Here players are looking for the Luck O' The Irish logo to kickstart the free spins. A different set of reels will pop up as players are granted five free spins. Again, more free spins can be gained by landing further scatter symbols during the round itself.
#3 Immortal Romance
In this vampire-themed video slot from Microgaming there are plenty of free spins up for grabs in the Chamber of Spins. Immortal Romance slot game comes with one of the most intelligent free spins rounds in the business. The number of spins players receive depends on which of the four characters they choose. It's great fun having a personal choice over the rewards you receive during the game.
Last Thoughts on Video Slots Free Spins
You can see here that it is not so difficult to land yourself some free spins. A final thought would be that free spins gained during the games themselves are not subject to wagering requirements in the way that promotions are.
That said, you can often bag yourself a larger quantity of free spins via the promotions. Either way, you'd be a fool not to take advantage of these opportunities when playing your favourite video slots.
Head over to mobile Slots Racer today to get started with our Welcome Offer and see if you can bag 500 free spins!