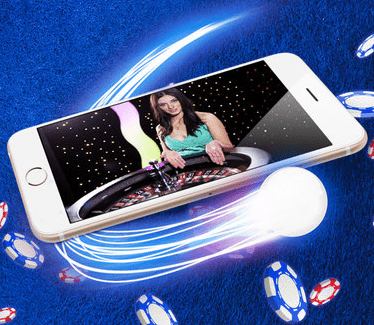 Pay by Phone Casino
In 2020 we understand that on-the-go players need a quick and easy way to add funds to their mobile casino account. That's why here at Slots Racer we offer a range of payment methods that remove all the hassle.
Pay by phone casino is a safe and secure deposit method used by many online casino players. Depositing funds is an essential part of the online casino experience. In order to play pay by mobile slots for real money, players usually need to add cash to their account to play with.
So, what makes pay by mobile different? Well, let's start with the basics. UK mobile slots refer to any slot games that can be played on a mobile device. Most slot games are optimised across all devices and can indeed be played on a mobile phone or other devices such as a laptop.
Operators advertising themselves as pay by mobile casino sites focus on the mobile deposit method as well as the mobile slots themselves. Here at Slots Racer we are proud to host optimised mobile slots in addition to a range of payment methods, including pay by mobile.
Pay with a Pay by Phone Casino
There are some bonus benefits to playing UK mobile videoslots, which we will touch on in more detail later on. But it is worth noting that after using pay by phone casino deposit methods you can still play your online slots on a device other than your mobile phone if you prefer. The mobile part therefore most refers to the payment method itself, which will we explain in more detail below. It is certainly beneficial for your casino playing experience to learn about new ways to navigate the admin side of your chosen casino sites.
Of course, some players want to prioritise by using the most secure payment method, while others are all about speed. Everyone is different when it comes to how they feel about sharing their information online. It is true that all these factors are important when considering a payment method. But we can safely say that pay by phone options tick all of these boxes. These payment methods are all about making your online casino experience as seamless as possible.
Whether you are confused about how to make a deposit, or just want to learn how to optimise this part of the process, we've got you covered. Soon we will have you ready to dive into some exciting UK mobile slots action!
Can I Deposit using my Phone Bill?
The short answer is yes, you are able to make deposits to your online casino account using your phone bill. How does this work exactly? Well, the process is actually very straightforward and is what makes pay by mobile options so popular.
Payment methods with the likes of Boku do not require the customer to provide sensitive banking information. Instead, all you have to do is enter your phone number on the Slots Racer deposit casino page.
A text message is then sent to your phone number with a verification code to be entered on screen, which then authorises the transaction. Customers can choose each time how much they would like to deposit. The options are usually £3, £5 or £10.
There is however a £30 per day deposit limit. Many casino-goers enjoy having this built-in deposit limit as a way of capping their spending each day. After all, while sussing out these phone bill deposits, it is always important to play and spend responsibly.
This safe and secure method therefore links your casino deposits with your mobile phone bill. Each month when your phone bill payment is taken, the casino deposits will simply be taken with it in one handy payment. When you then make more casino deposits, these will be added to your next bill.
For players who use pay as you go contracts, the funds are simply deducted from their existing phone credit. This means that new players and existing players alike can pay via phone without the need for credit card details.
This is also handy for players who like using their mobile phones on the go. With this payment method, everything can be done quickly and securely using one mobile device. That includes making a mobile deposit as well as playing the games themselves.
For those who prefer to play their slots on a larger device, pay by phone bill methods can even be completed on a laptop up until the text message is sent to the customer's mobile phone. At this point, the mobile will of course be required to complete the transaction.
Other Common Deposit Methods
One of the main companies used for pay by phone slots, Boku, also offers mobile wallet, or E-wallet solutions. Mobile wallets are linked to a phone number and can be topped up with a balance, ready to use whenever you want to make a deposit.
In this case, customers will still be able to make payments without bank account details but can draw from a prepaid balance rather than their mobile phone bill. Although, it should be said that bank payments will be required to top-up the E-wallet in the first place.
Alternatively, the E-wallet can be directly linked to the customer's bank account. In this instance, mobile deposits can be made via the E-wallet even if there are no funds currently in there. In this case, you still won't need to enter sensitive banking information to the casinos site, just your E-wallet details.
Skrill, PayPal, and Neteller are among some of the most popular E-wallets. They are not only used to make deposits at mobile casino sites. In fact, they are used across the Internet to make all sorts of purchases.
Nonetheless, they have become immensely popular as a pay by phone deposit option at online casinos. One reason for this is the deposit limits are much more relaxed than pay by phone bill methods. This may suit people who prefer to choose their own deposit limits as they play.
 So, if a pay by phone bill does not appeal to you and you would still like to avoid entering card details online, using an E-wallet could be a suitable option.
Alternatively, some players may just prefer to do things the old-fashioned way with their card details. Of course, credit cards can no longer be used to top up your account, but many people know their debit card information off by heart and are happy to type this in when necessary.
Some fans of this method may see modern alternatives as unnecessary hassle to setup. Although we would say these newer methods are worth it once you get used to them, it is of course all down to personal preference for each user.
How Can I Withdraw Funds using my Phone?
One sticking point with pay by phone bill methods is that you cannot withdraw your winnings using the same method. The likes of Boku for example do not support withdrawals; they are simply used to make a deposit to mobile casino sites and other sites.
So, what does this mean for withdrawing funds? Naturally, we hope to win some bonus credit and real money prizes when we play! So withdrawing is just as important as depositing when it comes to the mobile casino experience.
Thankfully, withdrawing your funds here at Slots Racer or indeed any pay by phone casino is nice and straightforward. Customers simply need to use an alternative method when withdrawing their hard-earned winnings. This can be done while still using pay by phone bill for your casino deposits.
E-wallets such as Neteller, PayPal, and Skrill can all be used to withdraw funds. In this circumstance, customers would still not be required to provide their credit card details and could still pay by phone bill for their deposits.
So, although there are limitations to pay by phone methods when it comes to withdrawing, the good news is that customers can still use handy phone casino payments for all aspects of the process. E-wallets can work in slightly different ways. Typically, however, they offer quick, safe and secure ways to withdraw your winnings.
Of course, as with making a deposit, the phone bill option is not for everyone. Indeed, you may not wish to pay via your mobile at all. This is perfectly reasonable, and players are able to withdraw their funds directly to a bank account.
With this payment method, the main difference is that the customer will have to enter their banking details into the online casino site. This is equally as safe and secure as other methods and there is no problem with you doing this if it is what you prefer.
Some customers prefer to request a withdrawal using another device such as their laptop. It should be said that E-wallets can still be used in this circumstance. So, with a variety of payment options out there across devices, both new players and more experienced ones are well catered for.
Can I Play Slots with my Phone?
It would be a shame to have all these handy pay by mobile casino methods and not be able to play mobile slots wouldn't it!? More than ever, players are choosing to play their favourite casino games on their mobile thanks to constant innovations in the iGaming sector.
In 2019, research from the UK Gambling Commission found that mobile phones were the preferred method of gambling for 50% of people. Mobile casinos have been the preferred method for some years now and this figure continues to increase year on year.
Conversely, laptop use for online gambling has been decreasing each year, but still stands at 38% of gamblers. For this reason, it is critical that casino sites such as us continue to optimise casino games across all devices.
Here at Slots Racer, we are pleased to host casino games that are fun to play and well-presented across all devices. That way, whatever somebody's preference, they are able to play the way that suits them most. On any device, our site is easy to use and aesthetically pleasing.
Some of the most popular free slots demo games you can play on mobile at Slots Racer include:
Despite the continued importance of catering for slot machine games players across all devices, the increase in mobile phone use is significant. It is easy to see why increasing numbers of new players are choosing to play on their phones.
For example, many casino bonuses are offered to players on mobile. Mobile casino sites want to attract new players in all the time. For this reason, bonus credit is regularly offered as part of an exciting welcome bonus.
Extra spins are hard to turn down! So players will often utilise the pay by phone casino options we have outlined and jump straight into the action. It is beneficial to get the most you can out of that first deposit. To not land yourself some free spins in the meantime would be a waste!
Another reason players love to dive into some phone casino action is because they love to play on the go. Of course, some players enjoy sitting in the comfort of their own home to play their casino games. But others enjoy having the option to play while they are out and about.
Playing on your phone gives you the option to spin the slot reels just about anywhere, provided you have access to a stable Internet connection. Whether its on the daily commute, at the pub with friends, or even under the desk at work, mobile casino sites are accessible just about anywhere.
Another bonus is that the mobile phones being produced these days come with high resolution displays. This means that your mobile slots look as slick and high definition as ever. This is great for developers who put huge amounts of time into ensuring their games are immersive and visually stimulating.
So, if you are getting tired of holding your laptop on your lap or sitting at the desk, get comfy with that handy handheld of yours and start spinning the slots. It has never been easier to play real money casino games from your mobile phone.
Safety and Security with Casinos on your Phone
For all the excitement and convenience of playing with mobile casinos, a word on safety and security is vital. Thankfully, most mobile casino sites offer a great deal of security and treat this issue with the utmost importance. However, there are a number of things you should consider when gambling with an online casino.
First of all, it is vital that you play with a licenced and regulated casino. The Gambling Commission is the regulatory body in the UK responsible for ensuring the safety of everybody who gambles online. One of the ways they do this is by granting licences to casino sites they deem safe and secure.
Online casino sites that are not licenced by the Gaming Commission could therefore be unsafe to bet with. Unregulated sites have been known for all sorts of problems including not paying out players' winnings or taking a long time to do so.
Crypto casinos have naturally gained prominence in recent years thanks to the increased use of cryptocurrencies online. While cryptocurrencies offer a range of benefits for consumers, there are reasons to be hesitant about crypto casinos.
Because crypto casinos do not use regular currency and often hide their location, they are difficult to regulate. For this reason, crypto casinos often do not come under the jurisdiction of the Gambling Commission and it is more difficult to know whether they are safe to bet with.
On a more personal level, it is important to always play responsibly when gambling with an online casino. Of course, it is the online casino's responsibility to look out for their customers. But for the individual also, there are many ways to practice responsible gambling and help prevent addiction.
Set your deposit limits per day, week, or month to ensure you only spend what you can afford to lose. Gambling should never be seen as an alternative to income from work. Rather, keep things fun and enjoy the wins when they do come along. Additionally, ensure you take regular breaks from playing. Online gambling is most fun when you don't overdo it.
Free spins and other bonus promotions are easy to use via your phone and certainly enhance the experience. However, it is important that players note that Ts & Cs apply with all promotions. You should always read the conditions that come with any bonus credit you are receiving.
Often, there are wagering requirements attached to offers which mean you have to stake a certain amount of money before you can withdraw your bonus winnings. It is much better to be aware of these stipulations beforehand. That way, you can focus on enjoying your free spins and all the real money prizes up for grabs with mobile slots.
Head over to Slots Racer today to check out our impressive list of casino games. From mobile slots to live table games, there is something for everybody!