Heavy Weight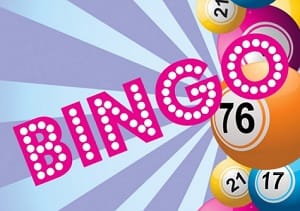 Heavy Weight Bingo is one variety of the popular online bingo game, and it sometimes comes as a 90 balls bingo game. Heavy weight 90-ball bingo remains one of the many interesting versions of online bingo that you can play once you purchase the tickets on Slots Racer.
Quicklinks: Fluffy Fairground Slots | Gold Rush Slots | Luck of the Irish Slots | Enchanted Prince Slots | Starburst Slots | Fluffy Favourites Slot | Tree of Riches Slot | Rainbow Riches Slots

How to play Heavy Weight Bingo
When you buy tickets for your Heavy Weight bingo, especially the 90-ball online bingo game, you'll find a 3×9 chart of numbers featured. Every line contains nine boxes with five numbers and four empty spots. The lines on the card are arranged as below and slots promotions are valid upon deposit:
01 to 09 on the first Column

10 to 19 on the second Column

20 to 29 on the third Column

30 to 39 on the Fourth Column

40 to 49 on the Fifth Column

50 to 59 on the Sixth Column

60 to 69 on the Seventh Column

70 to 79 on the Eighth Column

80 to 90  on the Ninth Column
The heavy weight 90-ball online bingo game is played with a single strip that comes with six tickets, which will be used for each game round. Ninety numbers will be used in each game, and they are spread across all of the game's six tickets.
The computer in this online bingo game will select the numbers from 1 all the way to 90 one by one until all of the winning cards are spotted. During a game, each of the balls will be selected only once. You'll also be offered the privilege of auto-dabbing your numbers when you play this game at slot games Racercasino.  
Bonuses in Heavy weight 90-ball bingo
For 90-ball bingo, what stands out the most is that for every round of the game, there can be up to three different winners. Players can win in this game when they get a full house, a two-line bingo, or a one-line bingo.
The amount of money that punters can win when they play this online bingo game is typically determined by the amount that each ticket cost. It is also determined by the number of players that participate in the bingo game. What you need to understand from this explanation is that the higher the cost of a ticket, and the more bingo players involved in the game, the higher the proposed prize money. The bingo promotions on offer may also get you even further here, so you should deposit by mobile and check them out on Slots Racer.
Final thoughts on Heavy Weight bingo
Heavy weight video slots bingo may just be the perfect variation of online bingo for you if you are feeling like an Irish leprechaun. No doubt, this is a worthy option for someone who is already familiar with 90-ball bingo games, but still needs a twist of fun. Also, remember that there are a host of free online bingo and other casino games to take advantage of when you are in the mood for some free fun. Enjoy all of these bonuses and bingo promotions when you decide to play with Slots Racer site; another great game of bingo is Clock Work, and you can play it here too!