The term 'fruit machines' is used in Britain to refer to online slots machines that are usually called slots in the United States. They are machines, often located in casinos, arcades or pubs, into which players put coins. Reels with symbols on them will then spin, creating combinations of symbols that allow players to win money.
A fruit machine does differ in some significant ways from a basic video slots game, though. This is due to there being some quirks in UK law that mean that fruit machines must have an element of skill in them, and cannot just be based on random chance. We will take a closer look at that issue later.
In this article we will trace the history of fruit machines, from their earliest days as bar-room mechanical contraptions in the late 19th century, right up to the present day, when many slots games are played online. Slots games are arguably the most popular type of game ever, and are now enjoyed by millions of people every day across the world. Read on to discover more about the history of the fruit machine world.
Read below for more info on this, or start playing our casino slots now:
Quicklinks: Rainbow Riches | Da Vinci Diamonds | Shamans Dream Slot | fairground slots | Irish Spins | slots favourites | Microgaming's Mega Moolah | Game Tree Online

The Beginning of the Fruit Machine
The story of the modern fruit machine begins in the United States of America, in the last decade of the 19th century. That was when Sittman and Pitt invented a machine with five revolving drums and a deck of 50 cards in it. It used 50 cards to make sure that the house retained its edge, and could not pay out money. Instead, players who won would be awarded prizes such as drink tokens and cigars.
The first true fruit machine could be said to have been invented in 1895, and was called The Liberty Bell. It was soon termed a 'one-armed bandit' by punters who played on it. This machine had symbols on reels that would line up to give players winning combinations. 
By 1902, slot machines that paid out real money prizes were banned in the USA. This led to the development of what is now called fruit machines. These used the same principle at the Liberty Bell, but when matching symbols appeared on the reels sweets or chewing gum was paid out as prizes instead. The flavour of the gum or sweets would often match the symbols that had been matched in winning combinations.
In 1964, Bally Technologies created the first electro-mechanical slot machine. This was called 'Money Honey', and all of its internal components were operated electrically. The first true video slot machine appeared on the scene in 1976, when a machine using a modified 19 inch Sony TV as its display screen appeared. 
The UK Fruit Machine version
Gaming in Britain was always slightly different to gambling in the United States, due to differences in how the law was applied. Up until 1960, in Britain a machine had to have an element of skill to it if it paid out a prize. One-armed bandits appeared from America on British shores in the 1960s, and quickly became popular in seaside resorts and pubs.
Due to British law, these machines had to include an element of skill. This was introduced with the advent of the nudge button, and later the hold button. These two features became an integral of the British fruit machine in the 1980s and 90s, when video technology improved massively, and more features could be added to machines - resulting in the fruit machine world that draws all of us to play today!
Transition of the fruit machine to the Online Fruit Machine World
Of course, it was the advent of online casinos in the mid-1990s that really changed the game when it came to fruit machines. After online casinos became an accepted part of the gambling sector in the 1990s, things really changed again after the dawn of the 21st century. This was when mobile technology really began to take off, and scatter slot games started to be played on mobile phones and tablets with huge slots promotions available.
This took the whole concept of fruit machines to another level. Most slots games that you will find in an online casino, though, rely on pure chance, with a random number generator dictating the likelihood of the player winning or not. Obviously, this is different to the concept that underpins the type of fruit machine that you typically find in arcades or pubs in Britain, as they are legally obliged to include an element of skill. 
While online slots games do not contain this element of skill, though there are a growing number of exceptions to this, they are probably the most popular 'fruit machines' currently around. Online slots have certainly taken the idea of fruit machines to a new demographic, with digital technology and mobile devices opening up fruit machines to groups of people, such as middle-aged women, who were not traditionally seen as a potential market for casinos.
This, in turn, has seen something of a change in the type of themes that many online slots games use. Many more are now aimed at a female demographic, and you will see online slots games that have a decidedly more feminine feel to them in many online casinos. Identifying such changes in their customer base will be crucial if casinos and games developers wish to be successful in finding new players for fruit machines.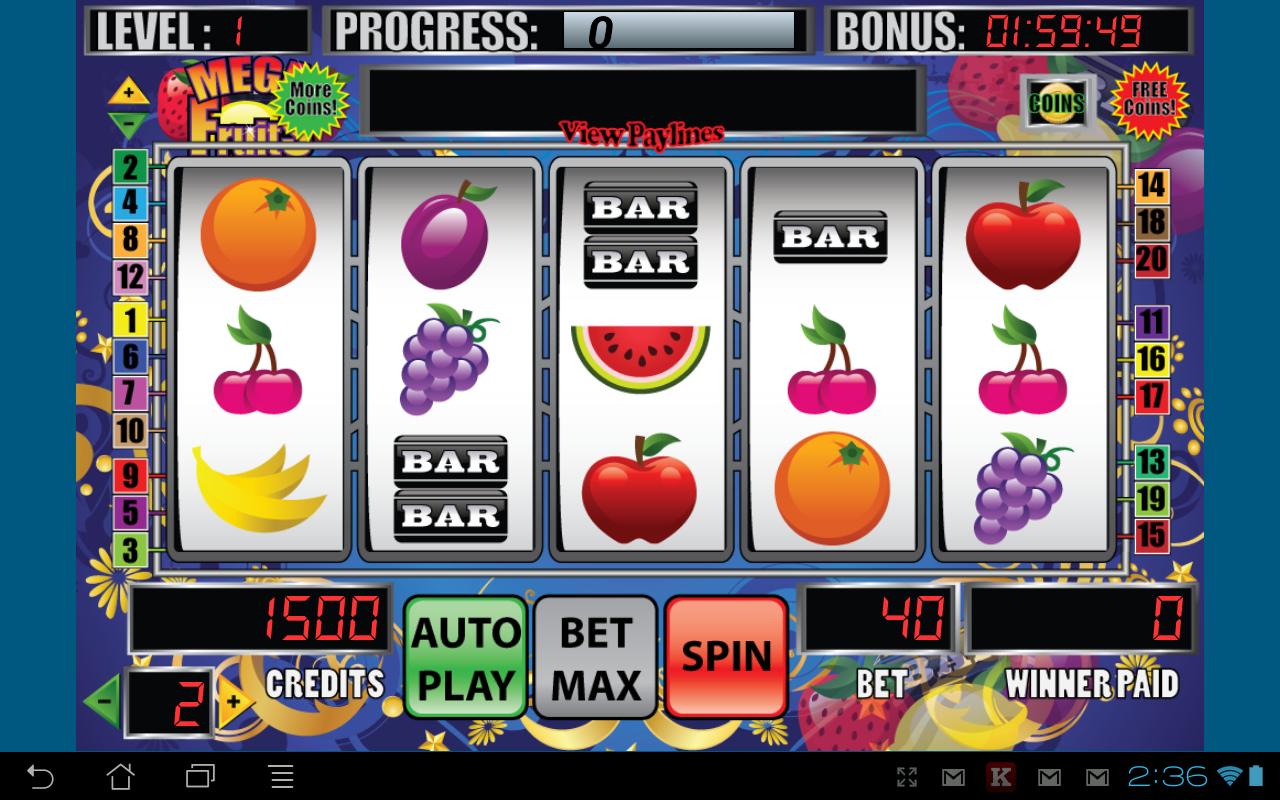 Fruit Machines Today
As you can see, fruit machines have long history, and have gone through several mutations from their long journey from bar-room contraptions to online slots played on mobile devices. With new technology appearing all the time, it will be fascinating to see the journey that fruit machines take over the next few years. Some companies have already started using Occulus Rift technology to create more virtual reality gaming experiences for fans of fruit machines. 
Fruit machines have already been on a long journey, but they remain the most popular games in the world today. Almost everyone will have had some kind of experience of playing some kind of slots game in their lives. There are sure to be more interesting steps on that long journey as newer technology continues to develop and appear. Make sure you check out the range of fruit machines in your favourite online UK casino like Slots Racer soon – there may tons of fun waiting for you!
If you found useful the above info, why not learn more about paypal casino and the pay by phone slots casino – which are indeed one of the best options for players at this time.